Benefits & recommendations
You can do many things to tittivate your garden, from growing new plants, tidying up the grasses, and even buying a water fountain. All that might be great, but sometimes, you might feel like you want your garden to be different, sounds closer to nature, and have more living elements in it. If that's your case, then having a bird bath is your best option.
Visit Us
151 Rosamond Road, Maribyrnong. (03) 9317 7924
Website: https://www.avgc.com.au
A bird bath is simply a bowl of water placed on top of a platform with ever-flowing water. The bowl bird bath will fill with water and attracts bird to take a bath or drink from it.
There are many types of bird baths in Australia, from classically sculptured, modern types, to DIY ones.
The benefit of having a birdbath in your garden
A bird bath in your garden poses many things, from attraction to decoration. A garden with a bird bath tends to be more alive and gives a different exciting ambiance that you can enjoy with your family. Here are the five most rewarding benefits of having a garden with a bird bath in it.
Birdbath attracts bird
This is obvious, but hear me out a bit. Having bird sounds and movement in your garden will give your garden a "more alive feel" into it. A bird bath will give your garden a living movement that wasn't possible to have with any other decorations. Also, when you start getting into it, watching birds is a fun and educational activity.
Moderno Birdbath
$159
Colour: blue mood & red wine
$199
Twister-Birdbath-With-Flat-Top
$89
Birdfeeder with Ants
Dimensions:
43x43x83cm
Birds help to protect your garden
The other benefit of having birds come into your garden is that birds can help you eat pests and insects from your garden. It will drive away mosquitoes, locusts, and even roaches.

Birds help to Aerate your soil

While looking for food in your garden around the birdbath, birds will mess with your soil using its beak and feet. This action will make your soil aerated, which is essential for the health of your garden.
Birdbath makes your backyard more natural

One of the challenges of making your garden more natural is to have living things, movement, and sound in it. By having a garden with a birdbath and attracting birds into your garden, you add that one crucial living aspect to your garden.

Beautiful all-in-one decorations

A birdbath in your garden will serve as a centerpiece, a bird attractor, and a statue, an all-in-one decoration with one purchase.
5 Best bird bath recommendations
So, if you're ready to get a bird bath for your garden, here are five types of bird bath recommendations.
MODERNO BIRDBATH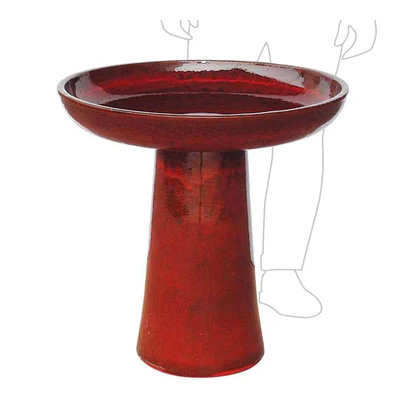 • Height – 60cm
• Diameter – 55cm
A modern minimalist style bird bath perfect for your granite garden
TALL KOOKABURRA BIRDBATH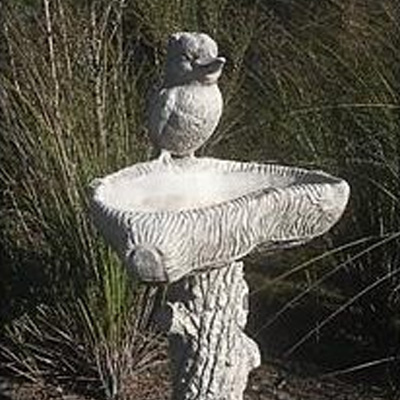 • Height – 95cm
• Diameter – 50cm
A contemporary bird bath with kookaburra decorations on it
ANTIQUE GREEN BIRDBATH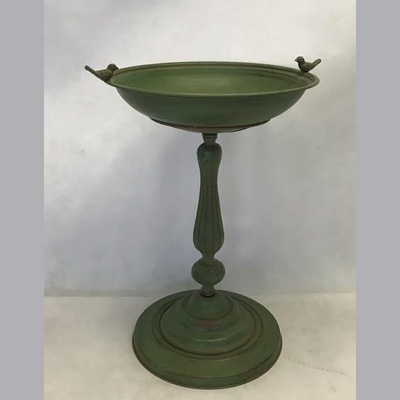 • Height – 74cm
• Diameter- 58cm
A perfect bird bath for your classical garden with a green color
LARGE 3 CHERUB BIRDBATH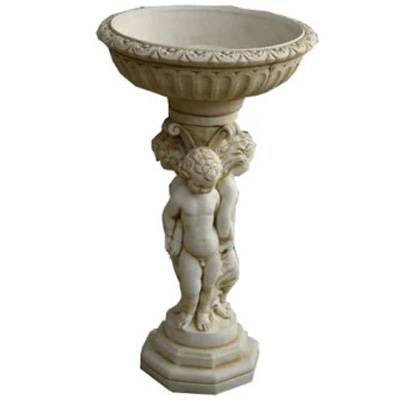 • Height – 83cm
• Diameter – 49cm
This is the perfect birdbath for your Mediterranean / Greek theme garden
FLORENCE BIRDBATH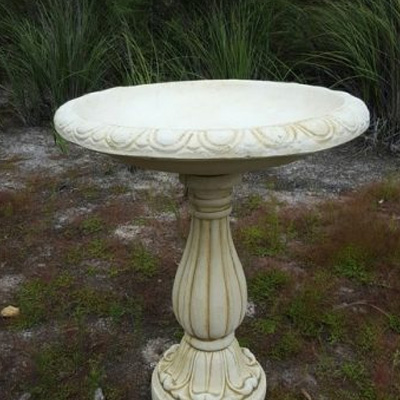 • Height – 77cm
• Diameter- 65cm
A regular bird bath with a large surface for a more expansive garden